Coin Stealing Cat Piggy Bank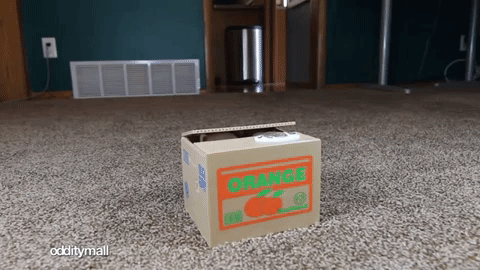 Love cats and want to start saving your coins or teach your children how to save? This adorable sneaky cat piggy bank is definitely the most entertaining way to save coins. 
The instructions are simple:
1) Insert two AA batteries
2) turn on the piggy bank
3) Place a coin on the platform and push down and a little kitty-cat pops up out of the box and steals your coin with one of his sneaky little paws.
To retrieve saved coins, open the door on the bottom of the piggy bank.
This sneaky cat piggy bank says "Hello" when you press your coin down, and then says "Thank You" after it takes your coin. When you'd like to retrieve your coins and make a withdraw, there is a twist latch that opens on the bottom of the box and you can dump your coins out.
You and your children will LOVE this piggy bank!
Weight: 400g
Product size: 12*10*9CM
Power supply: 2 x AA Batteries (Not Included)